Physical activity is a product of a life that must take place. Life encourages movement, and movement results in applying the necessary body parts. Musculoskeletal systems play a vital role in this movement process, such as walking, working, exercising, etc. An accident can happen during this time, resulting in injury.
As a worker in a company, sometimes this injury can necessitate the services of a personal injury lawyer to help file a workers' compensation claim for your medical bills and others. Personal injury attorneys are well-versed in workers' compensation laws and will help you get the compensation you deserve.
Not all injuries require medical services or a health care professional. Rather, chiropractic care is an alternative means to the treatment of injuries involving joints, bones, muscles, ankles, ligaments, and so on, which you may need for your injury treatment.
This article will discuss some of the conditions that are better treated by a chiropractic caregiver or doctor.
In no particular order, let's list them down.
Back pain
Multiple factors can be responsible for chronic back pain, including the type of work you do. If your work requires you to stand for a long period each day, you will likely experience back pain. Apart from standing, your posture can be another contributing factor. Whatever the causative factor, you may not need to consult a medical professional. Rather, a licensed chiropractic doctor is what you need. They will provide the necessary chiropractic adjustments and treatments for pain relief.
Accident involvement
Involving in an accident would result in sustaining injury. This might be a workplace injury with no physical wound but an internal one that could affect the bone and other musculoskeletal components. Medical services might not be the only solution for workplace injuries. An experienced chiropractor is a good option for injured workers, as this kind of injury may affect any part of the body through proper diagnosis.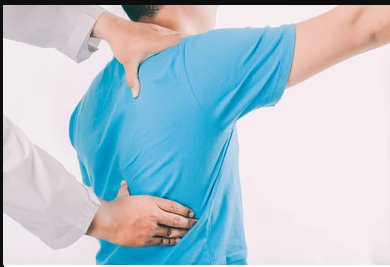 Hamstring strains
Athletes and those in sports often experience this type of injury. The hamstrings are those three muscles at the back of your thigh. These three muscles enable the bending of your leg at the knee level. During sports activities, such as soccer, running, skating, and so on, one or more muscles may get overloaded, resulting in a hamstring strain. A chiropractic doctor can successfully treat this injury.
Neck pain
Just like in the case of back pain, multiple reasons have been linked as causes of neck pain. These could cut across the type of job as it relates to how it affects the neck, cervical sprain, whiplash, sleeping position, and so on. In any of these cases, once you start feeling neck pain, you should seek the services of a chiropractic doctor. They will adjust and stimulate the musculoskeletal system and return it to its proper place.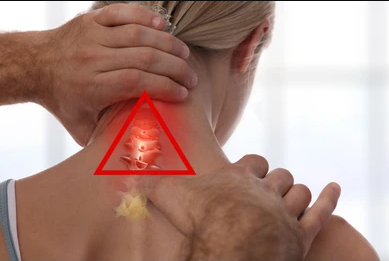 Rotator cuff injury
If you are into sports or in a job that involves rotating your wrist a lot, you may likely experience this injury, called a rotator cuff tear. What happens is that in the process of turning your wrist, pressure is mounted on it, which can lead to injury. Your best solution here will be to see a chiropractor who will strengthen the area, stretch it, and mobilize it so it will produce a pain-free joint.
Scoliosis
Although some have linked the cause of scoliosis to things like bad posture, diet, exercise, and so on, that has not been proven by professionals. In other words, scoliosis, the sideways curvature of the spine, is believed to have no known cause. However, the most suitable and recommended treatment or care for it is the services of a chiropractor.
Carpel Tunnel Syndrome (also known as numbness, tingling, or prickling) It can happen in many parts of the body, usually the hands, arms, legs, and feet. Also, several factors are responsible for this, including the type of work that requires sitting at a desk for too long, wearing tight shoes or clothes, sitting too long on a toilet, etc. When this pin-and-needle sensation is felt, the services of a chiropractic doctor are highly recommended.
Bursitis
Bursitis is in the group of tissue injuries that include sprains, strains, contusions, tendinitis, and what have you. Bursitis, also called bursa inflammation, is an inflammation of the fluid-filled pads that function as cushions at the joints and often occurs at joints with repetitive motion. A chiropractic doctor can handle this injury.
Herniated disc
The disc at the spine can be herniated for multiple reasons, but aging is one of the most well-known causes of a herniated disc. As one gradually ages, the disc experiences wear and tear, leading to a herniated disc. However, research has shown that chiropractic treatment is a good option for a herniated disc, as the patient will see a major improvement in a couple of months if it is properly handled.
Joint and ankle injuries
You may experience pain at any joint or ankle in any part of your body for several reasons. That could be a result of inflammation going on there. Chiropractic services are highly recommended whenever you experience such pain in your ankles and joints. A licensed chiropractor will perform spinal realignment or spinal manipulation to relieve chronic pain.
Headaches
Not all headaches are caused by lack of sleep, stress, loud noise, etc. Misalignment in the neck or spine can cause a headache as well. This is why you need to see a chiropractor when you have a headache. A chiropractor will help realign the spine and relieve the pain to improve oxygen flow.
The above listed are not the only reasons you should see a chiropractic doctor, as there are many others. You should seek chiropractic care even if you have none of the above-listed injuries.
Do you need chiropractic care in Riverhead? We are your best bet.
If you need the services of chiropractic medical doctors, especially in Riverhead, New York, and its environs, Quantum Physical Therapy & Chiropractic Care, PLLC, is the best place to visit.
Our doctors accept workers' compensation, no-fault, PIP, and major medical insurance plans.
With our individualized, hands-on approach to treatment, we have assisted thousands of patients in regaining a pain-free lifestyle. Call us today at (631) 591-2293. Same-day appointments may be available.